All Spice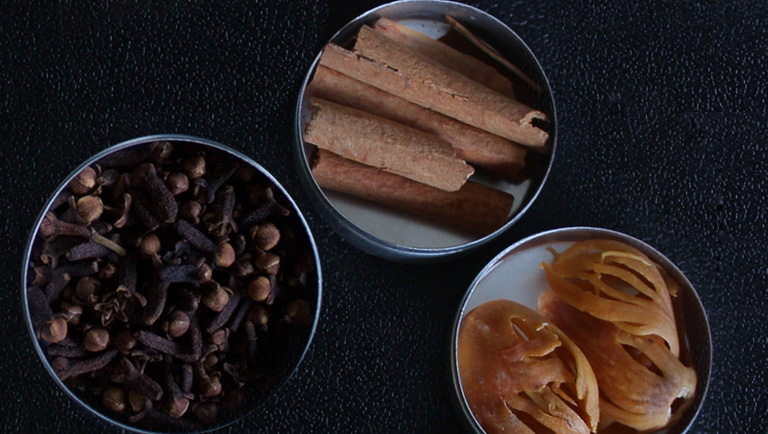 All spice is called so because it has the aroma, taste and properties of cinnamon, nutmeg and clove. The special aroma of biryani owes to All spice. It is mainly used as aromatic agent in food.
Different spice has to be added for different flavour. All spice is but 3 in 1 indicating goodness of 3 spices in one, resulting in its name-All spice. It is mostly referred to as All spice even in Malayalam too. It is originally from Jamaica. Hence it is also called Jamaican pepper. It has both male and female plant types. Male plants don't give fruits.
Cultivation
It grows well in weel drained soil, and particularly well in places like Kerala with tropical climate. The planting material is saplings germinated from seeds. Ripe fruits from healthy high yielding trees are collected, and the outer fleshy part is washed and dried in the sun. The seeds are then planted in plastic bags or pots. Up to 4 months of bio fertilizer required by the saplings must be filled in them. Farming can start with the onset of monsoon during May –June.
Once the plants have grown in to 4 months, they can be replanted in farms. Make pits 0.75x0.75x0.75 cm big and fill them up with organic fertilizer, which can be cow dung powder, chicken or goat manure. Addneem cake oil, bone powder and unslaked lime to reduce the acidity of the soil. Plant the saplings in here. Holes made must be 6 mts apart. Irrigation is must in non-rainy seasons. Mulching is good in summer just like any other plant. Clean the plant bed and apply fertilizers at least twice a year. Though by 7th year it will begin to bear fruit, it is only after 10 years the plant starts giving good yield. The chances of the sapling turning male up to 10pc is quite high.
Up to 20kgs of yield is gathered from a single plant as per experienced farmers. Dried fruit fetch up to Rs.700 and dried leaves up to Rs.150 per kgs. Yield will be higher if the plants get more sunlight.
Processing
The flowers bloom in a bunch in this tree. Allowing the fruits to ripen fully will affect the aroma and flavour, so it has to be plucked before. All the fruits in the tree will not ripen at the same time. The ripe ones turn black in colour while the grown fruits are green in colour. These green coloured fruits must be gathered and must be dried for some 10 to 12 days. The colour then turns to black with a tinge of brown. These are used for cooking. They can also be ground and used in powdered form.
Medical Benefits
All spice contains Protein 6pc, fat 6.6pc, fibre 21.6, carbohydrate 52.8, calcium 0.8, phosphorous 0.1pc, sodium .08pc, potassium 1.1, iron 7.5 per gram, vitamin C 39.2mg, vitamin B2-0.06 mg, vitamin A 1445, and 380 calories per 100 gms. It helps in faster digestion. It can cure mild stomach ache. The reason behind its aroma is the oil contained in it. Oil is separated from its leaves and seeds as well.
Uses
The powdered fruit and leaves are used to enhance flavour in curries, especially meat, fish and biryani. The dried leaves can be ground and stored for using later. It can neutralize small poisonous content in food to some extent. All spice powder is used in the making soup , sauce, pickles and in the processing of meat. It is also used as an aromatic agent in soap making. It is also used for other purposes. Tannin, which is derived from processing the leaves is used in tanning in leather industry.