Colocasia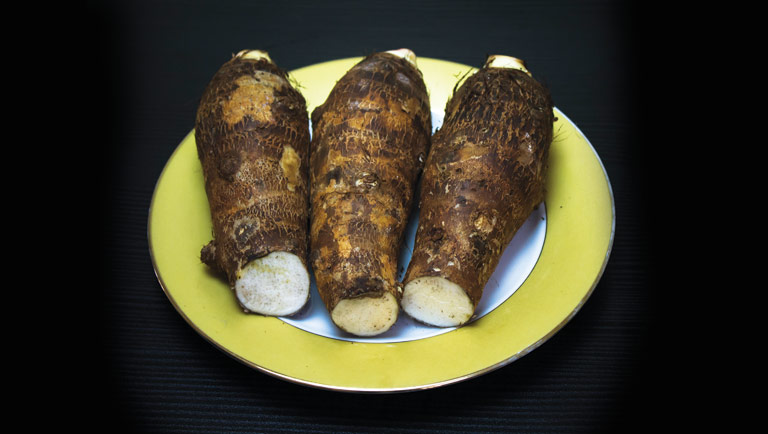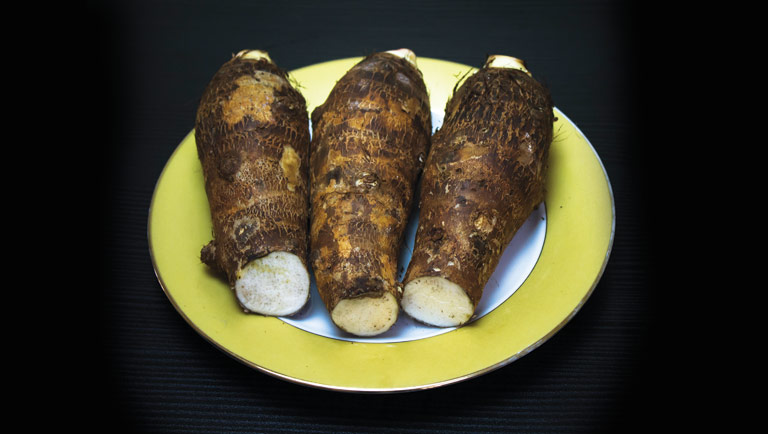 Colocasia is a widely available vegetable in our state. Some of them are edible, and others are not. The scientific name of colocasia is colocasia esculenta. It belongs to the plant family of Araceae. Colocasia is a popular agricultural crop in Kerala. It grows best in well watered soil and the right time to plant them is during the months of May-June. It can be cultivated anytime of the year as long as the soil has enough moisture.Different varieties of colocasia is cultivated in different parts. Some of them are, Karuthachembu, Kannanchembu, Veluthachembu, Malayaryan Chembu, Karuthakannan, Veluthakannan, Thamarakannan, Vettethunadan, Vazhachembu, Karichembu and Sheemachembu. Two varieties with high productivity are Sree Reshmi, and Sree Pallavi.
cultivation methods
Dig the land deep and make each plantation area at least 70 cms distant from each other. Into this, add organic manure (powdered cow dung or chicken manure), 40-50kgs per cent. Plant the seeds, weighing 25-35 gms, with a gap of 50 cms. If chemical fertilizers are used, then use a mixture of 80 kgs of nitrogen, 25 kgs of phosphorous, and 100 kgs of potash per hectare.Whole of phosphorus and half of potash and nitrogen, must be given within ten days of germination. Rest of the mixture maybe used after 40 to 45 days. Weeding is important before applying second round of fertilizers. Also, make sure the soil has enough moisture while planting the seeds. Proper watering in the event of lack of rains will help in increasing productivity. Apply mulch after planting the seeds to keep away weed.
Diseases
Colocasia normally is not affected by diseases, though occasionally, leaf decay is spotted during monsoon season. To ward off this disease, spray Bordeaux mixture with 1pc potency or 2 gms of dithane m 45 diluted in a litre of water.
Harvest
Colocasia will be ready for harvest in 4 to 5 months after planting the seeds. The baby ones have to be separated from the mother colocasia and spread on the floor for longer life.
Health Benefits
Colocasia digests faster than other tubers and helps to diminish cholesterol levels. It is also helpful in lessening excess fat deposits. It gives a healthy body and healthy mind by fighting exhaustion. It keeps sugar levels normal and is edible for diabetes patients. The carbohydrates in colocasia helps to gain weight when eaten daily and the starch is good for easy digestion. It is administered to cure diarrhoea.
High amount of vitamin E helps in the growth of luscious hair and rescues hair health from dandruff, hair fall, and balding. Vitamin A and C present in Colocasia can destroy cancer cells. Beta carotene, calcium and magnesium prevents early ageing.
Colocasia stem is rich in fibres, potassium, vitamin C, magnesium and folic acid and it is a favourite ingredient in curries. Thus colocasia is a vegetable that can easily be grown in any Malayali household.